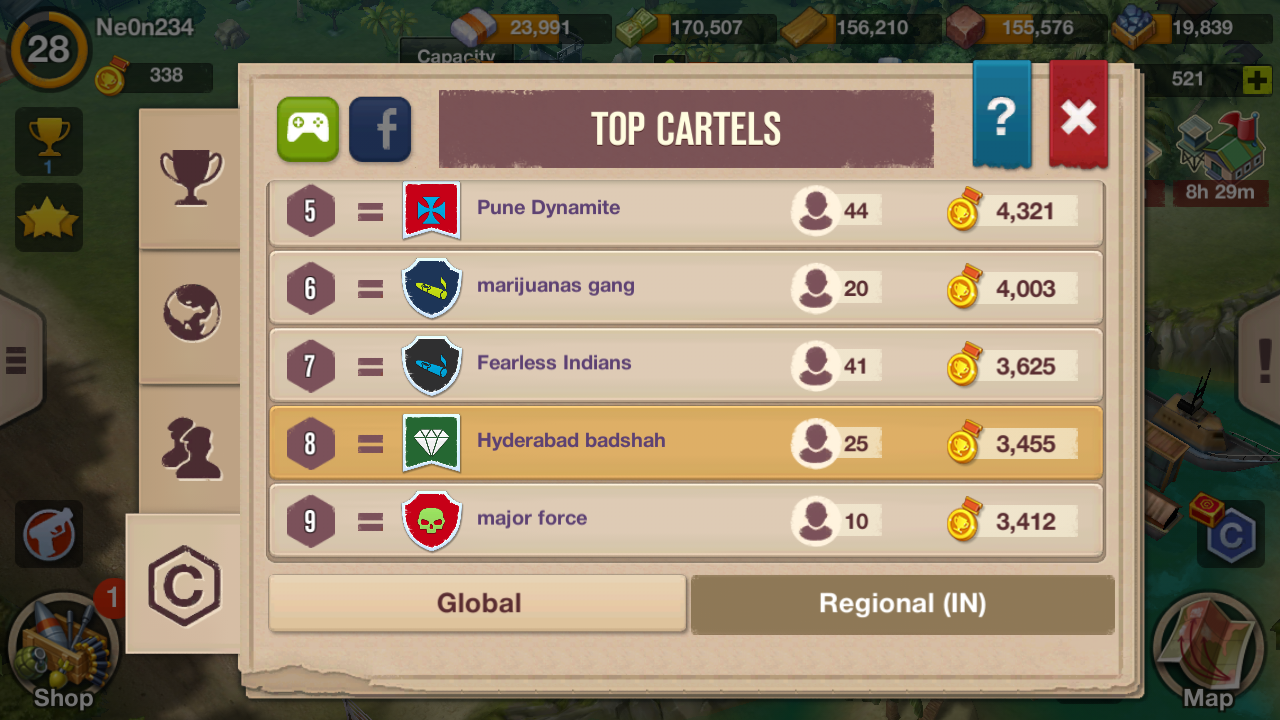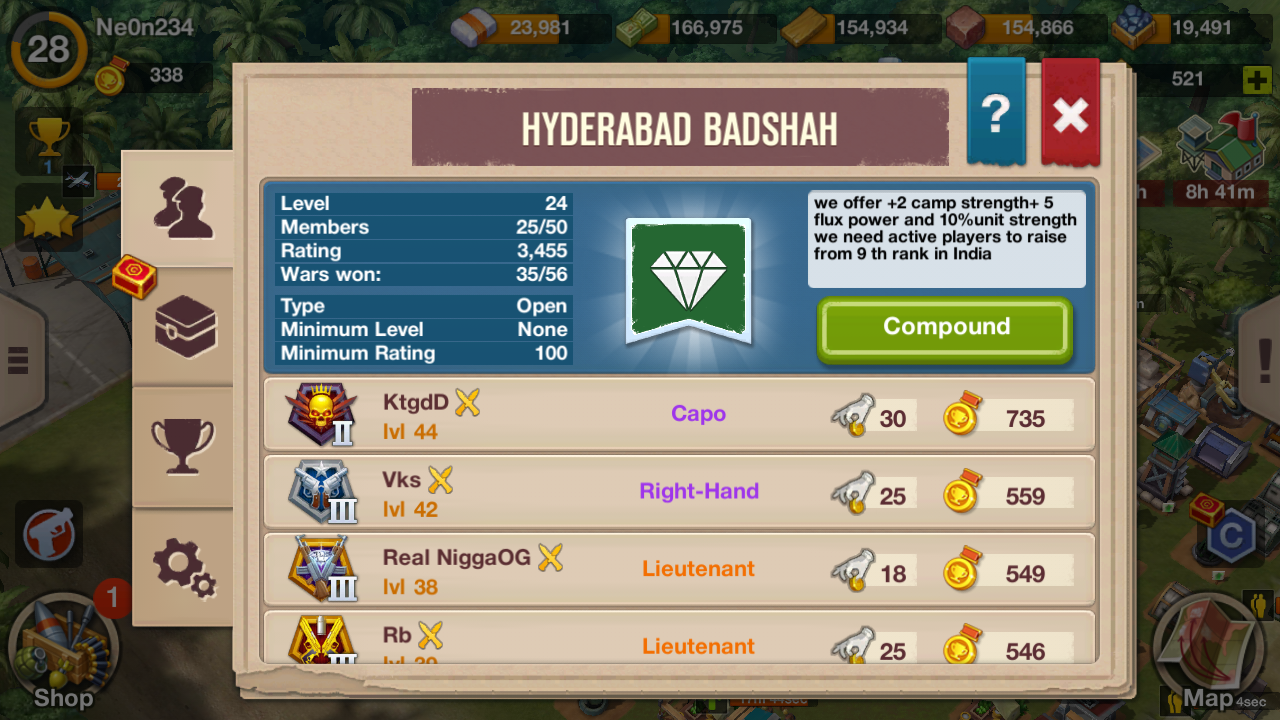 We are looking to recruit more players. Should be active during wars.
There are a lot of perks for this club. +2 troops in each squad, +5 energy for helipad, +1 additional sicario to defend the base. Lots of cartel bonuses for sicarios, defending units at base, production units at base.
Very active in group chats.
Good winning track record. It's improving continuously.